Family Law Attorneys
In the course of a lifetime, there are many circumstances that can require the services of a family attorney. When these times do occur, you need a trustworthy, experienced family lawyer on your side, Owens, Mixon, & Heller are experienced and highly trained lawyers who can help you through these times. OMG Law Firm offers family law services to help families in Northeast Arkansas navigate the legal system when family issues emerge. Our attorneys can advise and inform you of all the issues involved in your legal issue. Here are some of the legal matters our family law attorneys handle:
Adoption
If you are looking to add a new member to your family, we can help. Adoption can be done within a family, too, such as a grandparent adopting a grandchild. We handle all adoptions and have personal experience to draw from to offer insight as well as legal knowledge.
---
Alimony
When divorce is unavoidable, it is important that the spouse who has a smaller income, or no income, has a safety net until they are on their feet. OMG will help ensure that the divorce settlement doesn't devastate the chances of post-divorce success.
---
Child Support
The goal of child support in a divorce proceeding is to make sure that the lifestyle that the children of the marriage and the custodial parent enjoyed before the divorce are approximated after the proceedings, and the children are not plunged into poverty as a result of the divorce.
---
Child Custody and Visitation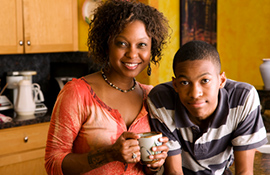 When children are involved in a divorce, there can be more conflict than if no children resulted from the marriage. It is our goal that children do not suffer from their parents' decision to divorce. We work to make sure that the children are safe, secure, and have appropriate access to both parents.
---
Divorce
No one enters into a marriage planning for the end of it, but when you come to the decision that divorce is unavoidable and is the best course forward, we will be there to stand by your side to make sure your rights are protected.
---
Grandparents Rights
The definition of family has always included parents, and nowadays grandparents often assume the legal rights, as well as responsibility, for grandchildren. We will work to protect children and find a solution that is the best for the children.
---
Paternity
Establishing paternity is important to establish legal responsibility, but also to ensure the child's identity is clear for the sake of their well-being. We can provide services to establish the paternity of a child to give him or her the best start in life.
---
We handle all family law services and do so with integrity and devotion to the law. Located in the heart of downtown Jonesboro on the corner of Main Street and Matthews Avenue, the attorneys at Owens, Mixon & Heller are perfectly placed to handle any family law case in Northeast Arkansas. Contact us today at (870)336-6505 or toll-free at (855)814-4018 to arrange an initial consultation.